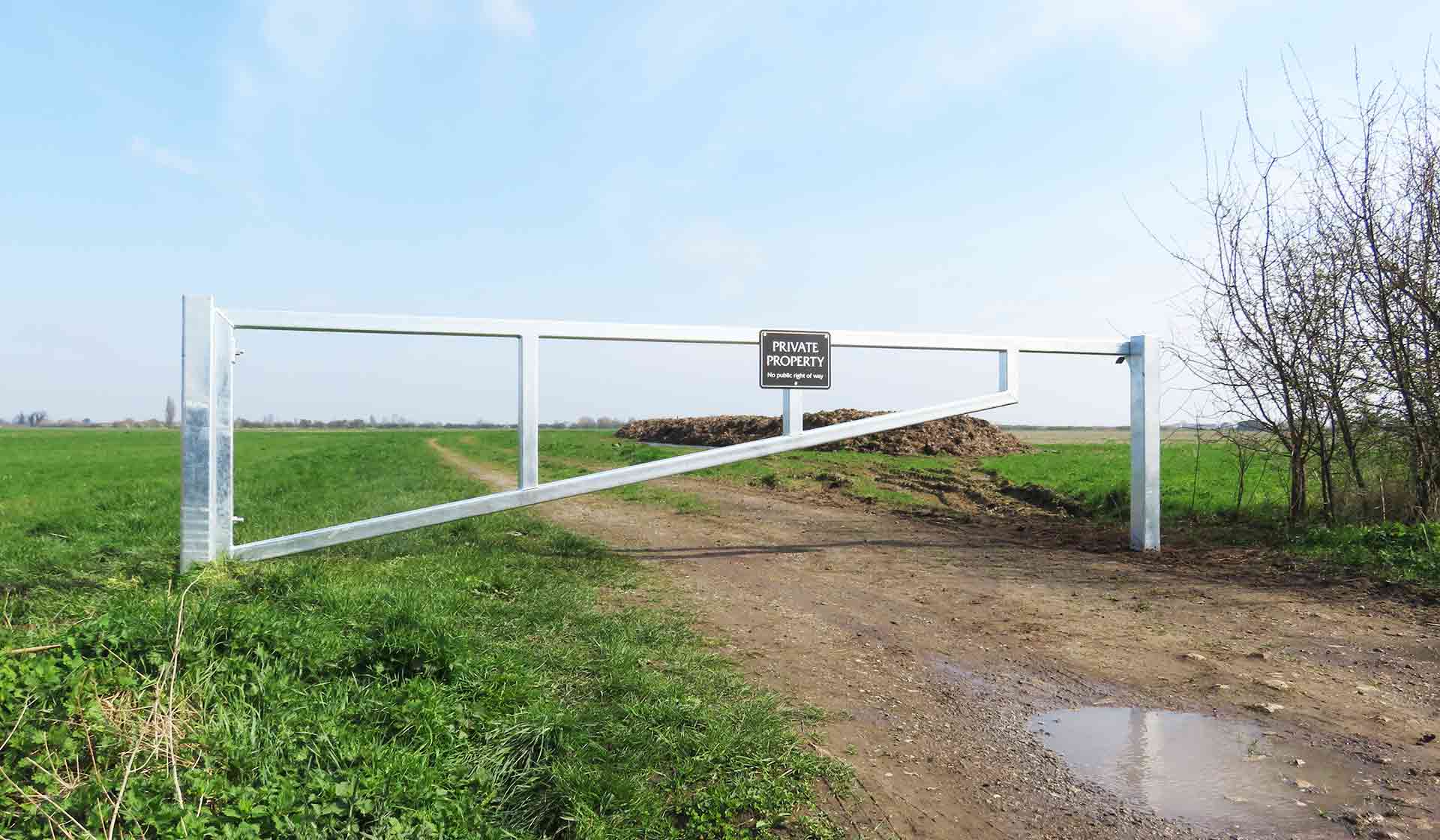 Manufacturers of Quality British made Farm Security Gates, supplying all of the UK, available in a variety sizes and finishes. Bespoke service available.
Our high-grade steel security gates are are made from quality materials and completed with a galvanized finish. Its important to us to provide our customers with Farm Security Gates that are strong, long lasting, reliable and secure to prevent rural criminals from entering or trespassing on their property and land. Our gates are most suitable for entrances to fields and roadways. We offer a completely bespoke service so we can provide security gate/s in a variety of widths and heights.
Standard sizes:
Agriculutural Security Gate 3m x 1.1m height single
Agriculutural Security Gate 4m x 1.1m height single
Agriculutural Security Gate 5m x 1.1m height single
Agricultural Security Gate 3m x 1.1m height pair (6m opening)
Agricultural Security Gate 4m x 1.1m height pair (8m opening)
Agricultrual Security Gate 5m x 1.1m height pair (10m opening)
Low Profile Gates
These gates generally sit 700mm above ground, which allows combines, sprayers and other agricultural equipment to pass through without folding up or removing their header meaning you can work quickly and efficiently in the field.
Heights available – 700mm, 900mm, 1100mm
Widths available – 3m, 4m, 5m, (which can be a single or a pair)
Finish options:
Galvanized
Our Services
We offer a range of services to suit your needs
Full Custom Design
All products are made to order by our highly experienced team, using only highest quality materials to fabricate our products with a in variety of finishes.
High Standards Guaranteed
We use the latest techniques in fabrication and painting to ensure projects are completed to highest possible standard.
Period or Modern Styles
We manufacture steel estate fencing based on the original period fencing used in parks and estates, maintaining an authentic feel throughout your property or estate.
Commission Work
We are just as happy to work with those more "creative" customers who prefer a larger input into the design as those that prefer to take a back seat.
Bespoke Crafted Metalwork
Using 3D modelling software our engineers are able to create your ideas into a workable product. We are able to take a simple idea or sketch and engineer it to a complete product.
Support Local Business
All products are designed and manufactured at our workshop in Cambridgeshire.
See more of Our Products
SEE WHAT WE CAN DO!